KSGG is offering "free online guided tour services via Zoom", starting July 2021.
Authentic local tour experience will be accessible with a private guide.
The tour takes approximately 60minutes. To register, please fill out the application form and submit it. Enjoy and learn about Japanese culture and fascinating spots in Kamakura or Yokohama from the comfort and safety of your home.
*Tours Courses(Please Click) | Kamakura Highlights | Graceful Kamakura | Highlights of Yokohama
Kamakura Highlights
Kamakura was the center city of Japan in the medieval age, known as "Kyoto or Nara of the Kanto region". The first Samurai government was established in Kamakura in 1185, a system that lasted over 680 years.
Cradled in a spectacular natural amphitheater, the city is bordered by beautiful, wooded mountains on three sides and by the blue Sagami Bay on the fourth.
On this tour, we will take you online to the three most popular places in Kamakura. Tsurugaoka Hachimangu shrine: one of the most important shrine in Kamakura, Hase Temple: houses one of the largest wooden sculptures in Japan, and the Great Buddha. We will stroll along the attractive Komachi Shopping Street and enjoy the view of Sagami Bay.
1) Tsurugaoka Hachimangu Shrine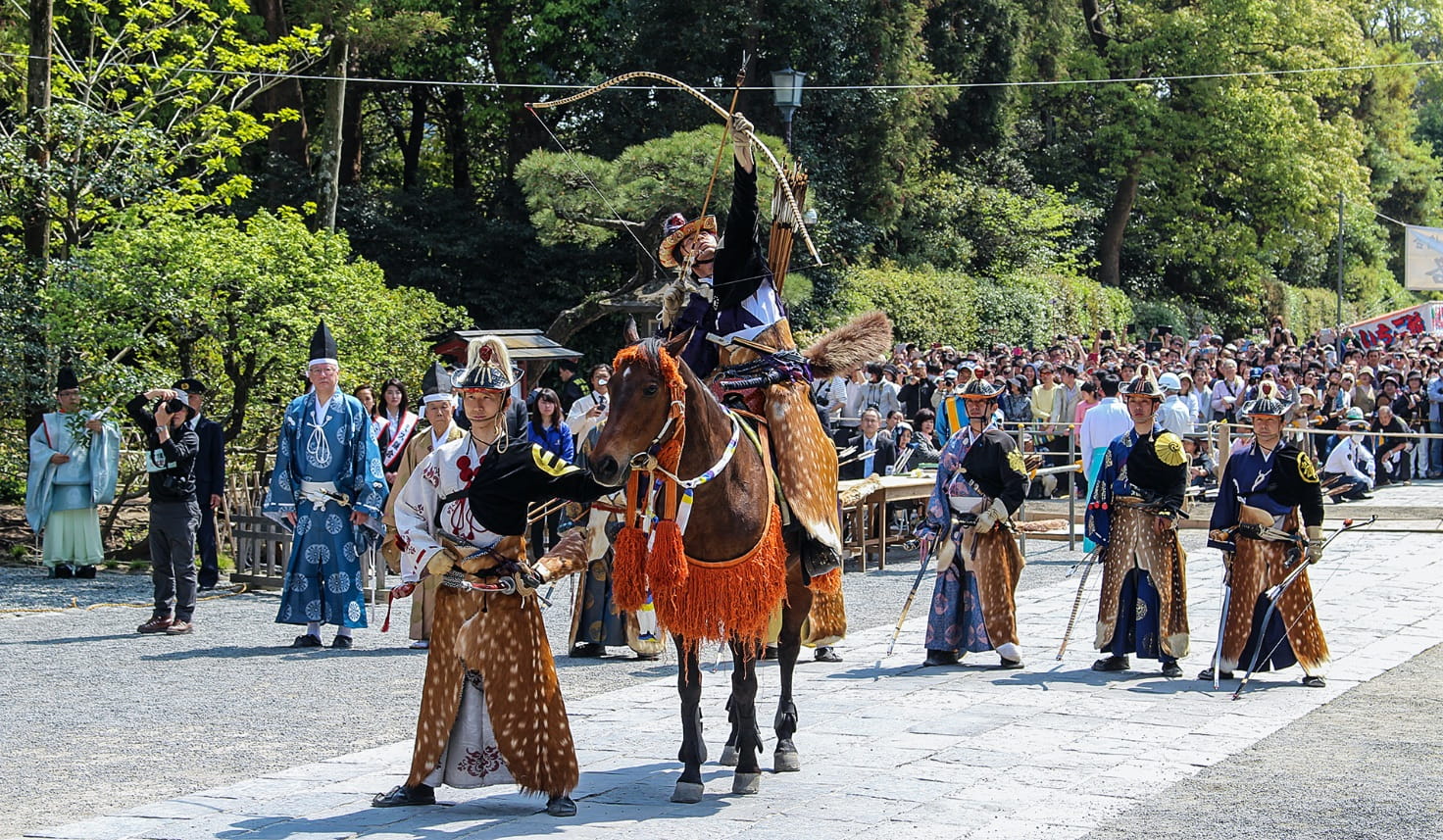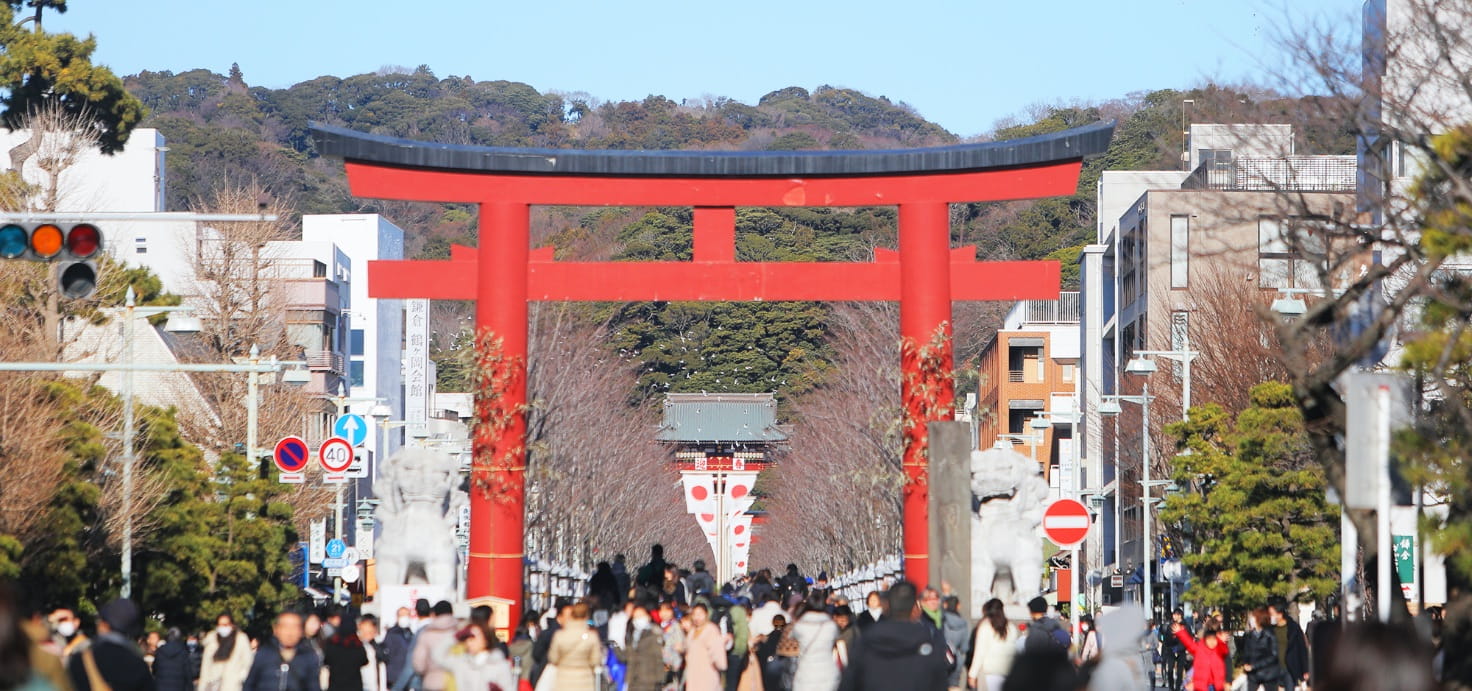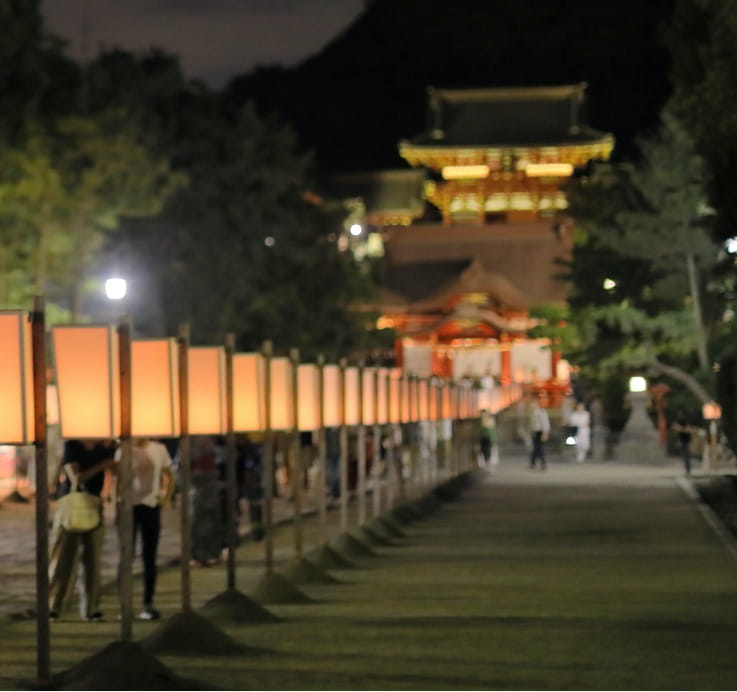 2) Hasedera Temple
3) The Great Buddha
Graceful Kamakura
Discover legendary, rural temples in a serene setting along the ancient Kanazawa Kaido highway, once referred to as the 'Salt Road'. This historical passageway was once an important channel for transporting salt and goods from Mutsuura Bay.
A steep, moss-covered stairway will lead you to the oldest temple of Kamakura:Sugimoto-dera. At Jomyoji Temple, take part in a green tea experience while enjoying the serene views of a Japanese rock garden. Indulge in the soothing sounds of the enchanting bamboo grove at Hokokuji Temple, widely known as the 'Bamboo Temple.' At Ichijo Ekan Sanso 'Mountain Retreat', an imperial teahouse relocated from Kyoto, enjoy a contemplative stroll along the pristine waters of the Nameri River.
1) Sugimotodera
2) Jomyoji
3) Hokokuji
4) Ichijo Ekan Sanso
Highlights of Yokohama
In the space of 160 years, Yokohama has been transformed from a small village to one of the greatest seaports in Asia. Since the opening of the port in 1859, Yokohama became Japan's gateway to the world. A western culture brought by traders rapidly spread through the country, making Yokohama the birthplace of modern culture in Japan.
Discover the wonders of the multicultural and cosmopolitan atmosphere of Yokohama.
During this virtual course, we will cover Minato Mirai, various historical sites, and the largest Chinatown in Japan.
1) Yokohama Landmark Tower
2) Yokohama Red Brick Warehouse
3) Yokohama China Town